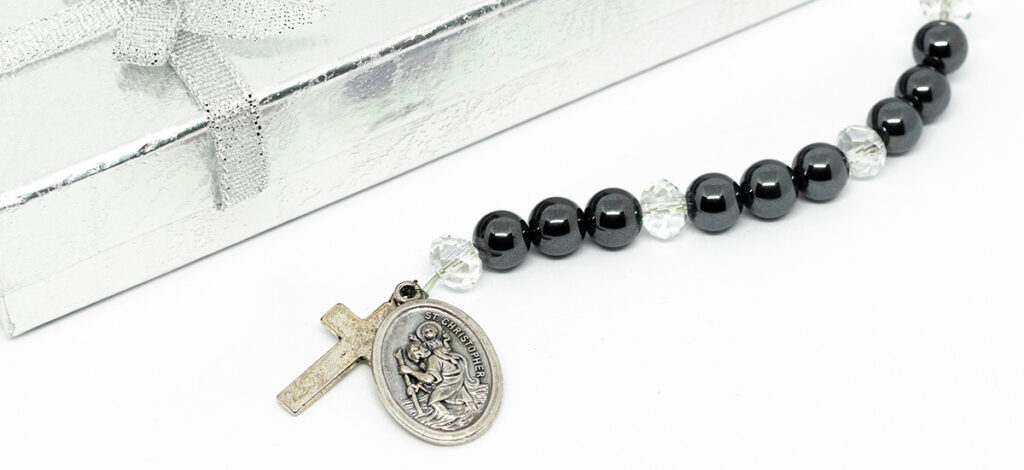 St Christopher is the patron saint of travellers and drivers. This St Christopher crystal gemstone sun catcher was created to provide protection and guidance while travelling. It is made with hematite gemstones which provides grounding and protection. May St Christopher guide and keep you safe on your journeys.
It measures 40cm in entire hanging length; however, it can be easily adjusted to fit any car mirror. It is also versatile and can be hung from anywhere you wish, for example in the home or the office.
The cost of a St Christopher sun catcher is $25, and comes packaged in a beautiful box. This sun catcher can also be custom made using any other angel/saint medallion as well as a crystal of your choice.