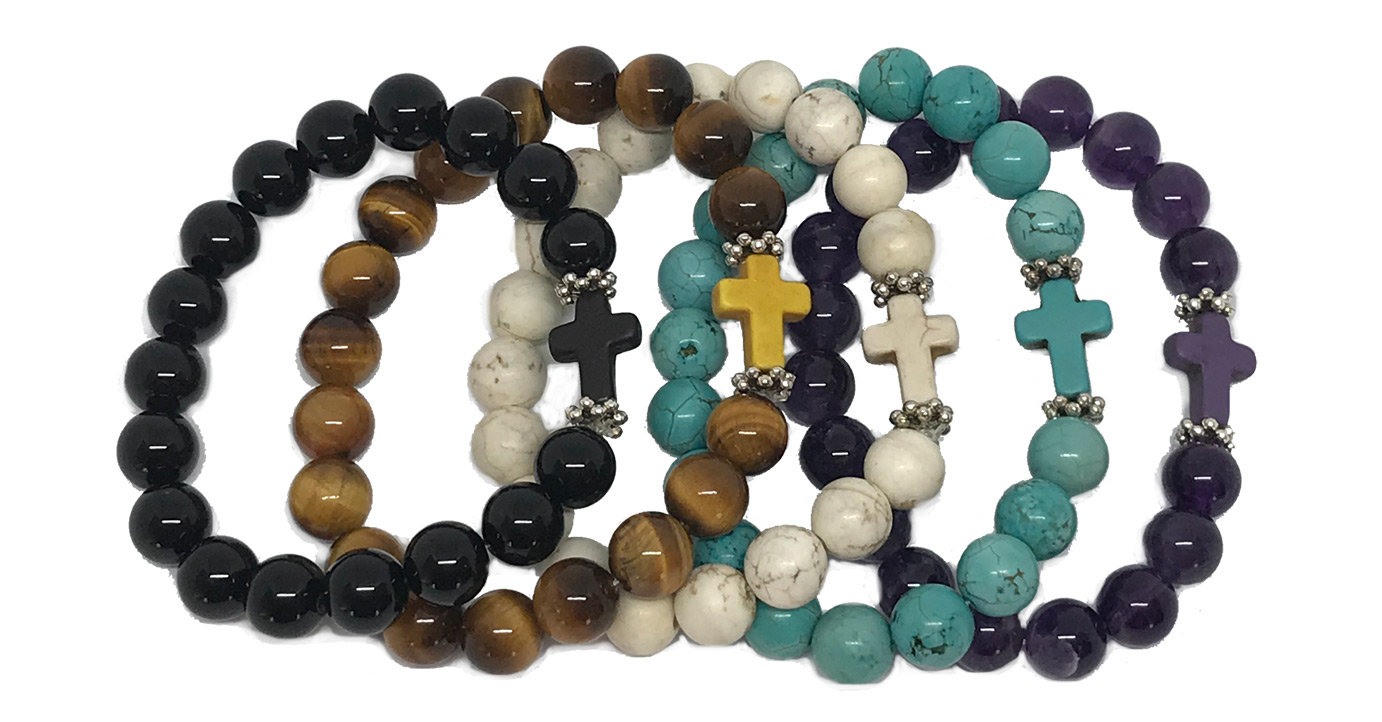 These crystal gemstones bracelets are 10mm (Adults) and come in a variety of colours. Each stone has its own healing properties, but usually the one you pick is the one that is meant for you. Each bracelet is made with love and comes with a cross.
The cost for these beautiful bracelets is as follows:
Adult Bracelets from $35
All the crystals are cleansed to remove any unwanted energies they may have collected through the processes and are re-energised with positive healing energy to help restore their individual properties and benefits.
Please note: As our bracelets are made using natural gemstone beads, the colour may slightly vary to those shown in the image.
Each bracelet comes in a black velvet pouch with an information card about the crystal gemstone bracelet you have chosen.
Feel free to browse through the images below, to get a feel of which bracelets you like, and visit our crystals page to learn more about the healing properties of each crystal.