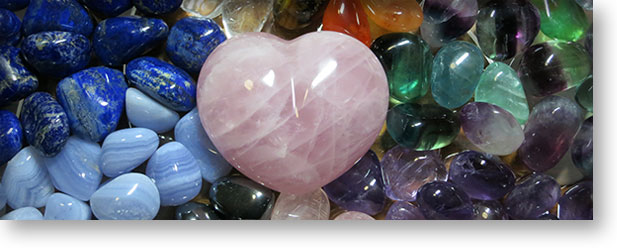 Crystal gemstones have been used throughout the ages for healing, enhancing the environment and wearing them for their beauty. They can heal holistically and work on a physical, mental, emotional and spiritual level. The benefits of wearing crystals are numerous. They can increase your energy, attract wealth and love, boost your confidence, enhance your intuition, absorb negative energy and assist with stress and anxiety.
Crystal gemstones are a wonderful gift to give or receive as they are known to be mother natures' natural healers. There are many different kinds of gemstones to choose from each having various healing properties.
Please use the menu to the right to view our available crystals.